The Che Guevara Magellan Intercontinental Airport (proposed IATA: MGX, proposed ICAO:PMGX, AAA LID: MGX) is the proposed intercontinental airport on James Ross Island in the city of Magellan, Alyeska in the Federated States of Antarctica.
It is proposed as the gateway to the Antarctic continent for most traffic from the Americas and Europe. It is one of three such airports, the other two being Mikhail Gorbachev Intercontinental Airport (GOR) in St. Anastasia and McMurdo Intercontinental Airport (MDX) in McMurdo City. In addition to the intercontinental traffic, MGX also serves as the regional transportation hub for Antarctica's west coast.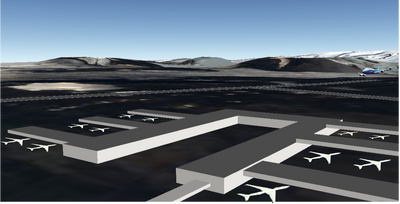 Destinations
The yet-to-be named national airline will serve all of Antarctica and several destinations off-continent. The Destinations served at MGX are as follows:
Domestic
Adelaides
Elephant Island
Nelson Island
International
Community content is available under
CC-BY-SA
unless otherwise noted.